Contact us
UV absorbers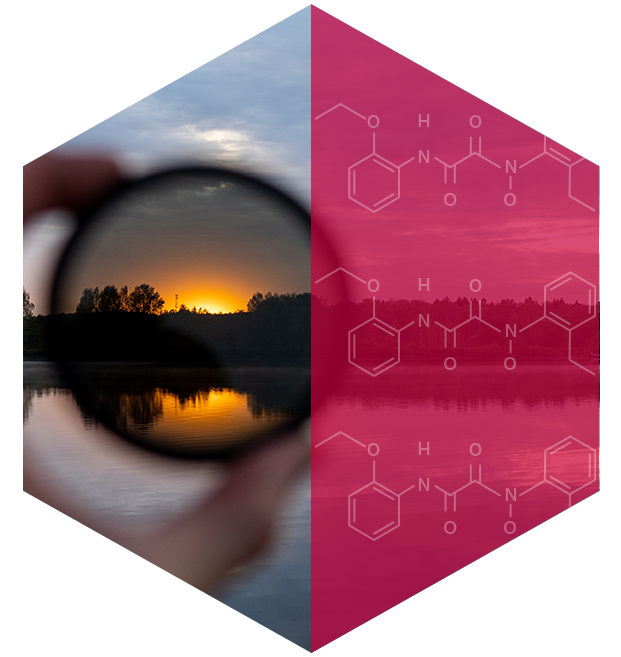 UV absorbers are light stabilizers that function by absorbing damaging UV radiation, protecting plastics and coatings in much the same way that sunscreens protect our skin when we are outdoors. This mechanism is complementary to the free radical scavenging mechanism of HALS, and as a result these additives are often used in combination to achieve higher performance.
UV absorbers have a very large range of applications, including polymer bulk protection in thick section transparent or translucent articles, protection of other UV-sensitive additives (i.e., organic pigments) as well as content protection when used in packaging containers.  Whatever the target application, in order for a UV absorber to be effective a sufficient thickness is required. This makes UV absorbers less suitable for use in thin section applications like films, fibers or tapes.
SABOSTAB® UV 81 is widely used in polyolefins and PVC. SABOSTAB® UV 312 is recommended in polyesters, PVC, polyamides, and acrylic polymers. SABOSTAB® UV 1 provides excellent light stability to polyurethanes (PUR). All are often used in combination with HALS to enhance light stability performance.
Technical documentation can be downloaded in the Customer Area.
| Product | Application | Description |
| --- | --- | --- |
| | | |
| --- | --- | --- |
| SABOSTAB® UV 1 | | Non-discoloring formamidine UV absorber particularly effective for the light stabilization of PUR systems. Specific applications include microcellular foams and integral skin foams for footwear, conventional rigid and flexible foams, adhesives, sealants and elastomers (spray, RIM, etc.). Most often used in combination with SABOSTAB® UV 65. Liquid product. |
| SABOSTAB® UV 312 | | Non-discoloring oxalanilide UV absorber. Excellent compatibility with polar polymers.  Recommended for use in polyamides, PVC, polyesters, acrylic polymers, styrenic polymers, PUR, adhesives and sealants. Product supplied as a powder. |
| SABOSTAB® UV 37 | | Benzoate light stabilizer used as synergist with other light stabilizers (HALS and UV absorbers). Typical applications include greenhouse films and filled polyolefin compounds (especially PP and TPO). Product supplied as a powder. |
| SABOSTAB® UV 81 | | General purpose, benzophenone class UV absorber mainly for use in polyolefins and PVC. Combinations with HALS lead to synergistic effect in polyolefins. Extensive food contact clearances. Supplied as a powder. |