Contact us
Emollients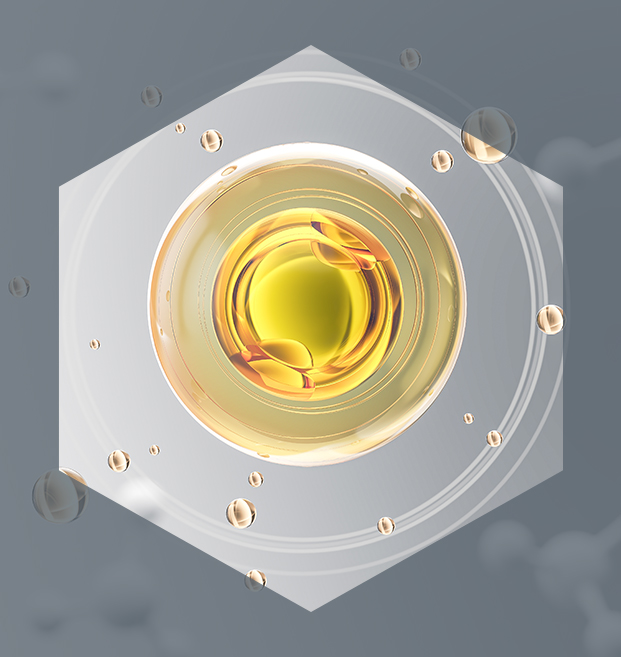 SABO emollients are key ingredients for any type of personal care formulation to provide sensorial, protection and long-lasting benefits for consumers. Choosing the right combination of emollients for a specific formulation is essential and the selection is influenced by multiple factors related to the emollient's nature and profile. The most relevant parameters to be considered are:
Skin spreading behavior
Texturing
Stability
Polarity
Molecular weight
Cloud point
Solubilization
Dispersion
Technical documentation can be downloaded in the Customer Area.
| Product | Application | Description |
| --- | --- | --- |
| | | |
| --- | --- | --- |
| SABODERM AB | | Traditional emollient for skin care applications, particularly suitable for sunscreens due to its solubilizing properties for crystalline UV filters. |
| SABODERM CC MB | | Re-fatting component and hydrophilic oil suitable for all kinds of surfactant preparations and key ingredient for micellar solutions. Also, can be used in gels and personal care formulations containing alcohol. |
| SABODERM CSN MB | | Emollient ester oil with good hydrophobic properties which prevents skin from drying, suitable for creams, sun care, baby care, hair conditioner and massage oils. |
| SABODERM CSO MB | | Medium-viscosity emollient with good spreading properties and low occlusivity. It is a good lubricant on the skin surface to provide a soft and smooth appearance (used to improve dry skin conditions). |
| SABODERM CVC MB | | Very light and fast spreading emollient oil, providing an elegant, smooth and dry after feel. It can be used in all personal care formulations. |
| SABODERM DBA | | Fast-spreading emollient for cosmetic applications used in sun care formulations due to its solubilizing capabilities for crystalline UV filters. |
| SABODERM DISM | | Slow-spreading emollient suitable for increasing the cushion touch and play time, and a perfect wetting agent for pigments and protective formulations. |
| SABODERM DO | | Multi-purpose emollient ester oil, suitable for all personal care formulations, emulsions and anhydrous preparations. |
| SABODERM DOE MB | | A natural light emollient ether with a dry and non-greasy feel which combines a very high spreadability with good stability. It is suitable for all personal care applications. |
| SABODERM G 20 | | Medium-spreading emollient oil with good penetration ability and high storage stability, suitable for emulsions, deodorants and decorative cosmetics. Good dissolving properties. |
| SABODERM HE MB | | Re-fatting component and hydrophilic oil suitable for all kinds of surfactant preparations. Also suitable for gels and cosmetics containing alcohol. |
| SABODERM HRE | | Natural cross-esterified butter from rice bran oil; emollient suitable for natural and innovative personal care preparations with a very soft and luxurious touch. |
| SABODERM ISN | | Emollient ester oil with good hydrophobic properties, suitable for creams, sun lotions and massage oils. In hair care and color cosmetics imparts a shiny effect. |
| SABODERM MLC MB | | Emollient with low fatty character, good solubility in alcohol, effective as a solubilizer for solid fragrances and oil-soluble pharmaceutical additives. Used for decorative cosmetics, anti-perspirants and bath preparations. |
| SABODERM NDO | | A medium-spreading emollient which acts as a lubricant on the skin surface and gives the skin a soft and smooth appearance. It also forms a thin film on the skin that is neither greasy nor tacky. it can be used in all personal care formulations. |
| SABODERM ODM | | Medium-spreading emollient suitable for skin softening and conditioning. It can be used in all personal care applications. |
| SABODERM OP MB | | A medium-spreading emollient ester that gives richness to the formula and a mild feel. It can be a replacement for mineral oil and is often combined with other emollients to achieve different sensorial properties. It can be used in all personal care formulations. |
| SABODERM OS MB | | Traditional medium-viscosity oil with good spreadability. It is universally used in cosmetics due to the fact that it is easily miscible with other cosmetic oils and fats. |
| SABODERM PDA | | Natural plasticizer copolymer suitable for increasing the water resistance of sun care products, protective skin, hair and body care products, and for a longer lasting effect in color cosmetics. |
| SABODERM PGDD/PH | | A polar emollient oil with a fast-spreading capability. It acts as an emollient and leaves a light, non-oily, smooth and velvet skin sensation similar to low molecular weight silicone oils. Suitable for all personal care applications. |
| SABODERM PTIS | | Slow-spreading emollient for color cosmetic and skin care formulations. It is suitable for make-up, lip products, skin barrier protection and massage creams. |
| SABODERM RBO | | High quality natural multifunctional active oil from rice suitable for all personal care formulations. |
| SABODERM TCC MB | | Emollient with good dermatological compatibility and good solubilization for lipophilic additives. Also suitable for emulsions and as gloss-imparting agent in stick preparations. |
| SABOSOFT HRO | | Hydrogenated rice bran oil is an innovative solution for texturizing natural base formulations. |
| SABOSOFT RW | | Natural wax from rice bran oil suitable as a texturizer for eco-friendly, vegan and natural base formulations. |
| SABOWAX CP MB | | Emollient suitable for creams, lotions, sticks and decorative cosmetics (make-up). |
| SABOWAX HCO | | Triglyceride of coconut saturated fatty acids (C10 to C18) suitable for use as a giving factor for creams, milks, ointments and sticks. |